THE URBAN BUS WITH UNLIMITED TRAVEL
Unique in the world with interchangeable battery, 100% recyclable
Thanks to the fast battery replacement in less than three minutes, our GULLIVER minibus basically has the extraordinary performance of unlimited mileage, thus optimizing management costs on short routes.
Simple to charge: there is no need for a charging station, our minibus has an integrated charger and can be loaded in a very short time.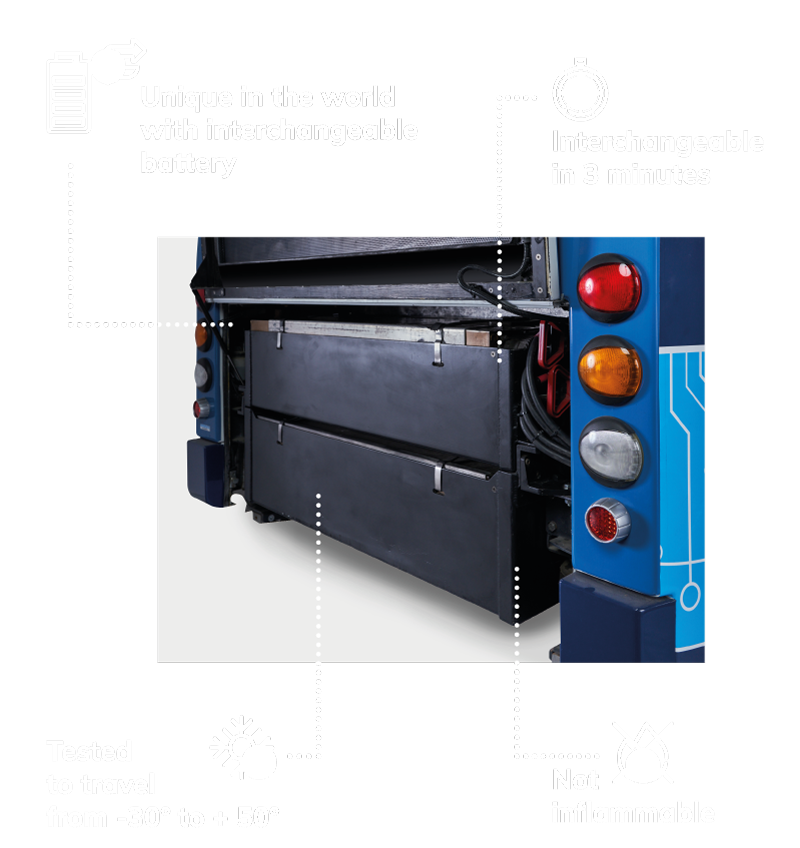 A CONCENTRATE OF INNOVATIONS
TECNOBUS produces an electric minibus for demanding usres, it is a niche product with the highest quality, our minibus is a concentrate of innovations, combining performances with its modern and elegant design, with large spaces for passengers' comfort.
Our electric minibus is entirely green made in Italy.
- Great attention to the use of non-polluting and recyclable material;
- Very high level of safety thanks to the use of special batteries;
- Very low maintenance requested
BATTERY PERFORMANCES
- High energy density
- High level of safety
- Environmental friendly
MADE IN ITALY
- Recyclable structure
- Certification
- Italian supply chain
COMPACT AND EASY TO USE
- Great maneuverability
- Small size (5.32m x 2.20m)
- Spacious: up to 30 passengers
SAFETY AND AUTOMATION
- Anti-intrusion driver's door for driver's and passengers' safety
- Automatic platform for the disabled not operated by the staff
TECHNICAL CHARACTERISTICS OF THE NEW VEHICLE